 Copyright © 2013, 2015 by Philip Byler – All Rights Reserved

Unauthorized Duplication Prohibited by Law

    Dr. Phil has been actively ministering for more than four decades. He served in pastoral leadership for 33 years, and for the past decade has been a ministry development specialist, a conference speaker, an author, and a ghost writer.

    He is an educator, a skilled Bible teacher, and an exciting speaker who relates biblical truths in practical terms. Through  his speaking ministry, he encourages leaders to be intentional in their work of making disciples

of the Lord Jesus Christ.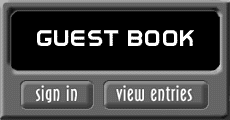 Disciples Making Disciples

              Returning visitors, please

refresh each page to insure that you

update browsing to latest info.

    Today, Dr. Phil also serves as the Director of Congregational Care in the Epworth United Methodist Church. He and Dr. Judy live in the small community of Epworth, GA and when he is not engaged in travel, they work together to bless and encourage the people of God within this local church family.